Dr. Lindsay M. Whaley, DC
Hello all!
I would like to thank you for taking the time to visit our website! Please allow me a moment of your time to tell you a little bit about myself.
My Education:
I have a bachelor's degree from the University of Wisconsin – LaCrosse where I majored in Biology and minored in Chemistry. After completing my Bachelor's Degree I attended Palmer College of Chiropractic in Davenport, IA where I completed my Doctorate of Chiropractic Degree with honors. While obtaining my doctorate degree I worked as a teacher's assistant in the classes of diagnosis and radiology. During my last trimester at Palmer I was given the chance to work under Dr. Merlin Zelm, D.C. whose practice here in Stephenson, MI I took over. During my Chiropractic education I have also completed five national board examinations to become licensed.
I continue to update my education on a regular basis making sure that I never let myself feel like I have learned enough. I feel that keeping current on my education is one of the best things I can bring to help my patients heal and lead healthier lives.
My Family:
We are a very busy family of 6! We have four kids who keep us active. We enjoy summer camping trips as many weekend as we can! Our family enjoys any outdoor activity we can get our selves involved in.
The Office:
We strive to accommodate families in our office. We encourage care for the entire family. We also understand how busy parents are and bringing your children with to your appointment is never a problem! Each office is has a playroom just for the kids.
Yours In Health,
Dr. Lindsay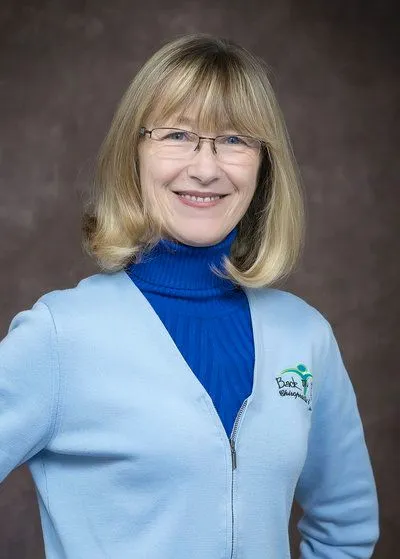 Deb Hedmark, Office Manager